Director of Data & Operations, Investor Relations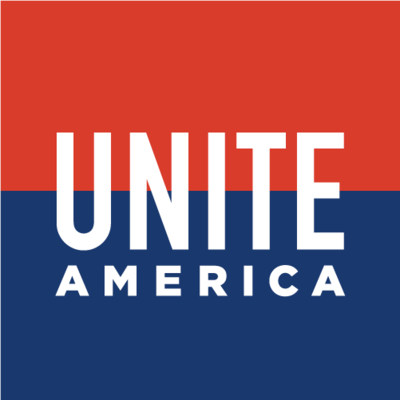 Unite America
Operations
Denver, CO, USA
Posted on Tuesday, April 4, 2023
Description
ABOUT THE ROLE
Unite America seeks a full-time Director of Data & Operations to join our Investor Relations team, which is working to build a first-of-its-kind, cross-partisan philanthropic community that will mobilize over $100M in new resources over 2023–2024 to scale the democracy reform movement.
The ideal candidate will thrive on creating and maintaining tools and systems, on building and optimizing internal processes, and—most of all—on partnering with the head of the department to figure out how we bring more science to the art of fundraising.
As the first hire in this position, this is a compelling opportunity for an enterprising and mission-driven individual to build out a new, critical function on an exciting & fast-growing team.
The position will ideally be based at Unite America's main office in Denver, CO, although exemplary remote candidates will be considered. Unite America offers a stipend for new hires willing to relocate. Remote employees may be expected to travel 1–2 times per quarter for team meetings and retreats.
PRIMARY RESPONSIBILITIES
Develop and implement strategies to drive funding growth, together with the head of the department and in support of your fundraiser peers
Own and manage the planning, forecasting, and tracking of all fundraising dollars: Set monthly & annual targets, project numbers against those targets, and use empirical data about prospects and current donors to help us stay on plan
Manage and maintain UA's fundraising pipeline model and data model; more broadly, ensure that all team activities are metrics- and data-driven
Run weekly fundraising meetings & elevate the right data to support our fundraisers in meeting their goals, helping the head of the department drive accountability of the team
Drive strategy and management of all systems and tooling for the Investor Relations team, including leading the department's—as well as the organization's—transition to a new CRM. Identify and champion other technology solutions, too.
Serve as the owner and chief refiner of all relevant internal processes that support fundraising; this includes working collaboratively with key leaders in other departments who are stakeholders of our work, including Programs and Finance
Requirements
QUALIFICATIONS
The ideal candidate will possess the following:
Operational Leadership: Minimum 4–6 years of experience in an analogous role connecting operations to revenue generation, with at least 2 years of leadership experience (e.g., Development Operations; Advancement Services; Sales or Revenue Operations)
Data Analysis & Analytical Thinking: Strong critical & analytical thinking; significant experience analyzing data and understanding its relationship to overall strategy. Mastery of Excel or Google Sheets is a must.
Systems Mindset: Demonstrated experience creating scalable, repeatable systems & processes, underpinned by a high degree of organization and attention to detail. Proficiency working with cloud software applications and a desire to learn new technologies. Familiarity with the Salesforce platform is a plus.
"Self-Starter" Orientation: A proactive, determined, self-directed & "can-do" disposition.
Communication Skills: Strong communications chops to partner effectively cross-functionally. Moreover, the ability to communicate crisply & clearly to an executive audience is critical, including knowing when to constructively manage up.
Humility, Respect, and a Commitment to Working Across Difference: Commitment to inclusivity and an ability to work with colleagues and stakeholders across diverse cultures, backgrounds, and perspectives. Excitement to work on a team that spans political persuasions & ideologies, and to contribute further to that diversity.
ABOUT UNITE AMERICA
Unite America is a non-partisan, philanthropic venture fund that invests in candidates, campaigns, and organizations in order to advance nonpartisan election reforms that will foster a more representative and functional government capable of solving America's most pressing challenges.
Founded in 2014, Unite America and its 25+-person team has grown to be a leader in the democracy reform movement. The organization has existed in its current form, and with its current primary focus, since 2019; in that time, we have successfully mobilized tens of millions of dollars from scores of philanthropists to reform campaigns across the country.
Recent victories where we played a leading or a major supporting role include: implementing Ranked Choice Voting in NYC, the largest expansion of RCV in history; winning a major anti-gerrymandering campaign in Virginia; adopting a first-of-its-kind, final-four voting system in Alaska that helped elect one of the most ideologically diverse slate of statewide officeholders in recent history; and helping to pass a citizen-led ballot initiative in Nevada to implement Alaska-style reforms in that state. We are poised to dramatically scale our impact in the years to come.
Organizationally, we are committed to building a team that reflects diverse identities, experiences and perspectives; a culture of working across differences toward common goals; and a workplace where everyone feels included, respected and heard.


ABOUT THE INVESTOR RELATIONS TEAM
The Investor Relations team at Unite America is the driving engine responsible for engaging a national, cross-partisan network of political philanthropists to mobilize over $100M in new resources to the democracy reform movement over the coming years.
We seek to bring a philanthropic venture capital model to scaling a movement that has, to date, remained too disparate and undercapitalized. To do so, we serve as a one-stop shop for philanthropists who want to maximize their impact but do not have the capacity or expertise to conduct their own diligence. The Investor Relations department packages investment opportunities into a cohesive portfolio, convenes our philanthropic community and engages prospective donors, and reports back to them on progress and results.
Benefits
Competitive Compensation (est. $90,000-$120,000)
401(k) Plan (with up to a 3% employer contribution match)
Health Care Plan (medical, dental, and vision)
Unlimited Paid Time Off (vacation, sick days, public holidays, and team-wide wellness days)
Family Leave (maternity, paternity, and adoption)
Paid sabbatical after 4 years on staff
Training & Professional Development
Wellness Resources
Opportunity to join an inclusive, vibrant, and diverse team
Last but not least, the chance to make a real difference in guaranteeing a strong democratic future for our country!